ENCOUNTERS/BEGEGNUNGEN


chamber music
As flautist and artistic director of the Versus Vox Ensemble, Dijana Bošković presents her works on this CD. Classical and unusual instrumentations - e. g. voice or the large concert singing bowl ensemble in connection with piano - show a broad spectrum of musical ideas and sound combinations. Dijana Boškovićs Music combines the traditional with the ideas of the European avant-garde to a new, naturally rooted musical language.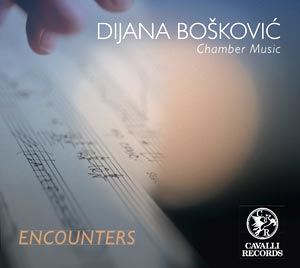 Versus Vox Ensemble
Dijana Bošković: composition, flute, singing bowls
Miku Nishimoto-Neubert, Ingmar Schwindt: piano
Stephanie Hampl: vocals
Elina Goto: percussion
Ana Lebedinski: violin
Jessica Kuhn, Thomas Ruge: violoncello
Christophe Gördes: clarinet
Georg Müller: singing bowls
Photos for the cover design: Sabine Klem

duration: 50.22 min.
Produced 2013 by Cavalli-Records
ROOTS & BLOSSOMS


An extraordinary mixture of folk and classical music

How do a Sarabande of Johann Sebastian Bach and ancient Serbian-Macedonian folk songs come together?
Arrangements and compositions by Dijana Bošković enhance time and space
and combine two such different musical styles.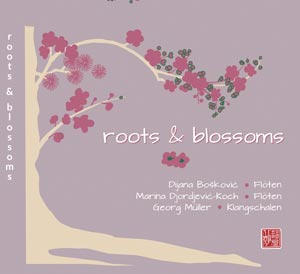 Dijana Bošković: composition, flutes, singing bowls
Marina Djordjevic-Koch: alto flute
Georg Müller: singing bowls
Duration: 48 Min.
A production of OBERTONHAUS
Munich 2014
songs of joy and gratitude


Bass player Paulo Cardoso with band. Modern jazz with nice arrangement and sounds

"I heard Dijana Bošković at a classical concert in the Gasteig in 1999. I went up and asked if she would improvise some duo recordings with me. We did one rehearsal, and then went into the studio three weeks later. I use the duets as inserts between the pieces; they are links which help to portray the different musical moods that we play."
Enth.: Intermezzo, 1 - 3. Faces. TGTT. Waltz boogie. So many stars. A nightingale
sang at Berkeley Square. Lush life.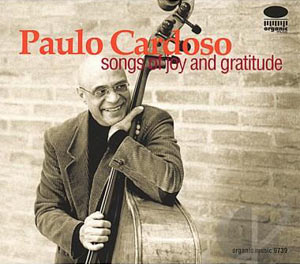 Paulo Cardoso: bass and vocal
Dijana Bošković: flute
Karsten Holzapfel: cello and guitar
Oliver Kent: piano
Mario Gonzi: drums
Produced 2005 by organic music
INANNA


Listening cinema of the Sumerian census "Inanna's Gang to the Underworld"

Text: Karoly Koller Music: Helga Pogatschar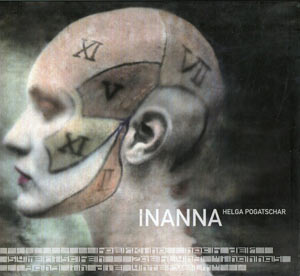 Voices: Claudia Matussek, Bettina Koziol, Merit Ostermann
Organ: Jochen Brennich
Percussion: Marika Falk
Violoncello: Roland Merz
Flutes: Dijana Bošković
Clarinets: Veaceslav Cernavca
Cover: Claudia Böhm
Duration: 65 min
Produced 2003 by Chrom Records
-1700-


a literary-musical journey through the Baroque period

Author: Britta Loebell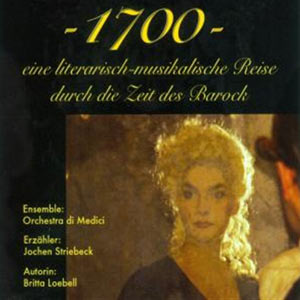 Dijana Bošković: flute
Clara Dent: oboe
Bettina Koziol: vocals
Speaker: Jochen Striebeck
Orchestra Di Medici
Produced 2008 by Upsolute Music Records/Bernhard Seidel
mouse and monsters
Mini opera for children from 6 years and for unadults
What can Gil Gama's mouse do against mythological creatures such as the sphinx lion, the bull man Minotaur, the Aspis snake or the mish-mash monster Chimera? A whole
lot of!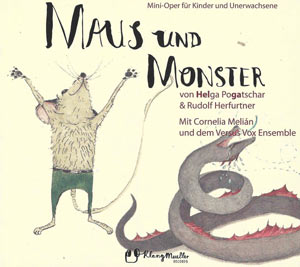 Author: Rudolf Herfurtner
Music: Helga Pogachar
Musical direction: Dijana Bošković
Vocals: Cornelia Melián
Playing it: The Versus Vox Ensemble
Illustrations: Katrin Coetzer, Cape Town
Duration: 52:07 Min. (1 CD)
Produced 2010 by Klangmueller Records
landschaften/landscapes
Contemporary chamber music for various instrumentations by Dorothee Eberhardt,
e. g. Sextett - commissioned composition for the Versus Vox Ensemble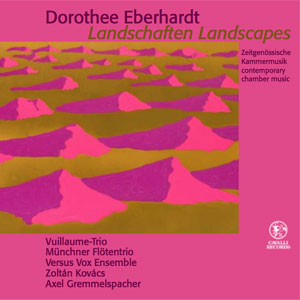 Versus Vox Ensemble
Vuillaume trio
Munich Flute Trio
Zoltan Kovács, clarinet
Axel Gremmelspacher, piano
Duration: 65. 15 min.
Produced 2008 by Cavalli-Records